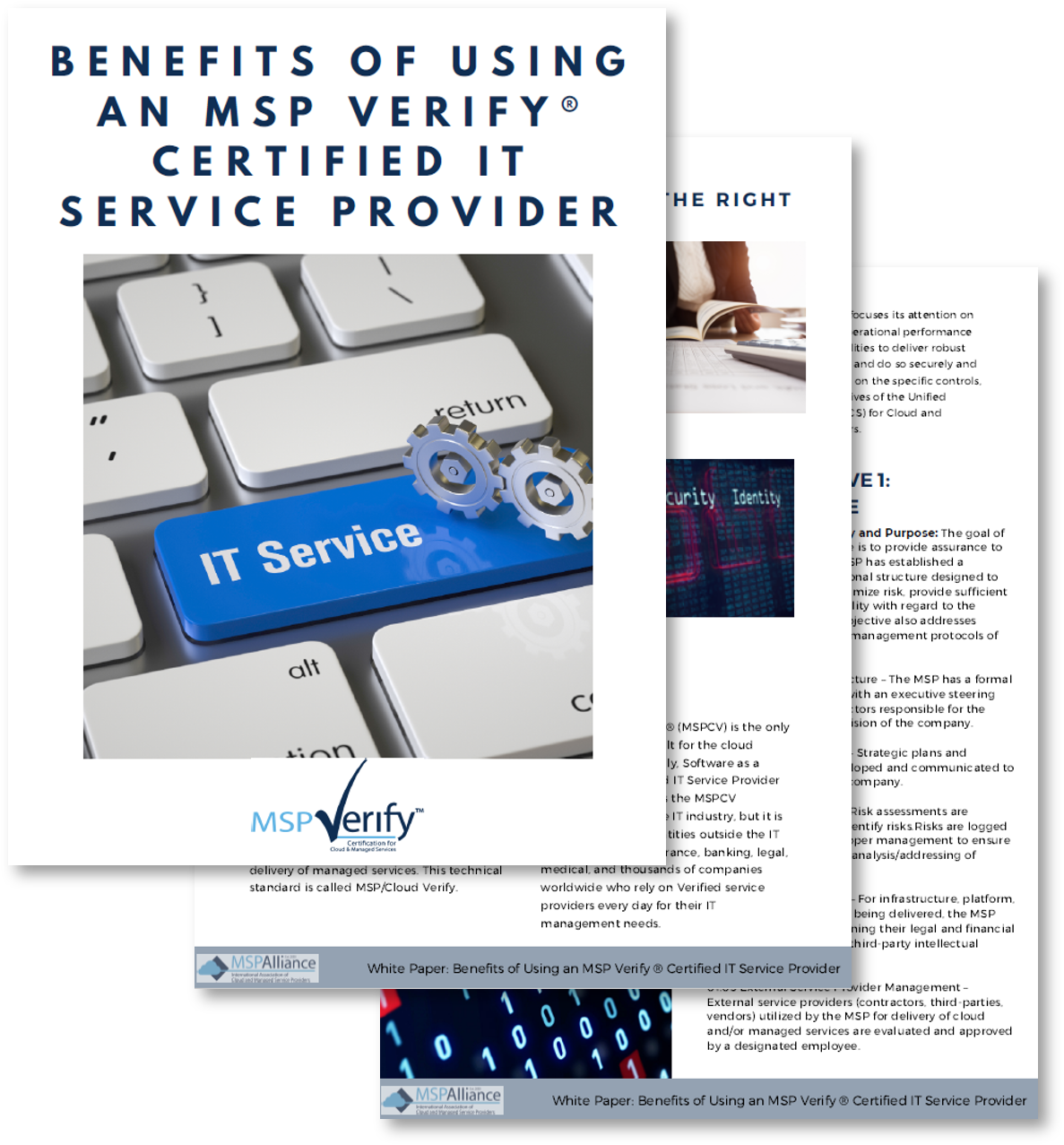 Benefits of Using An MSP Verify Certified IT Service Provider
Experience. Accountability. Professionalism.
There are many reasons to outsource your IT management to a professional. But how do you know the professional you select is qualified? How do you know your data and IT assets will be in good hands?
MSP Verify Certified partners are vetted against industry best practices to ensure they deliver robust and consistent IT services in a secure and reliable manner. Complete the form below to read more about the benefits of using an MSP Verify Certified partner to manage your IT environment.